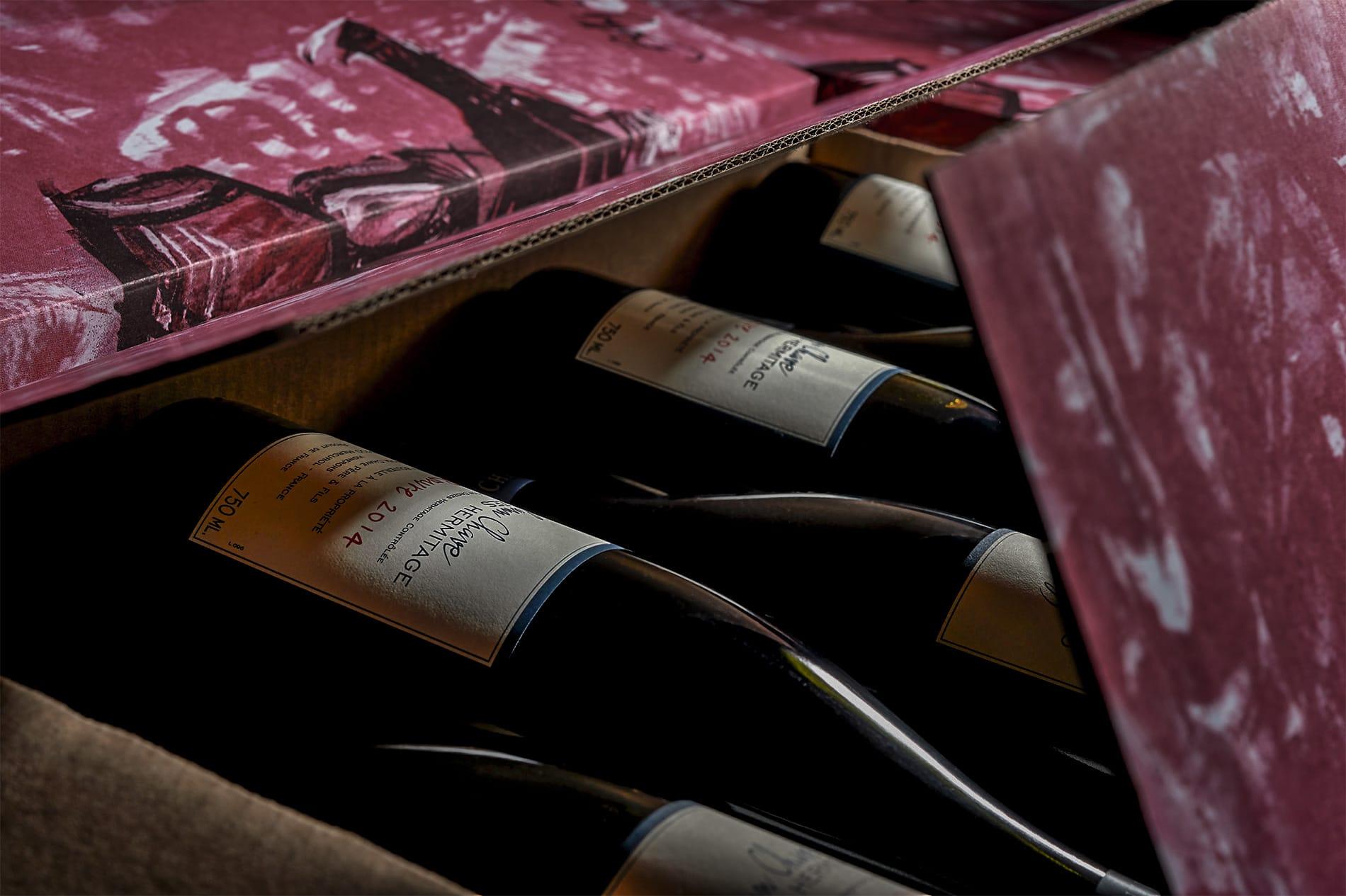 Located on the land of Beaume and Péléat, my Hermitage vines, dutifully and lovingly tended, are over 40 years old and are rooted in a soil of loess. South-West facing, the plots enjoy abundant sunshine throughout the vegetative cycle, thus providing grapes with the raw material I require to bottle the much sought-after DNA of this mythical Hermitage hillside.
I love white Burgundy, and I seek the same signature from my Crozes-Hermitage whites. The vine duo Marsanne (70%) and Rousanne (30%) allow me, while respecting the balance of the vintage, to play on the complementarities of the two grape varieties, extracting a wine with a structural balance, between freshness and the elegance of fruit.

On the Chassis terraces, the former Rhône river bed has deposited a layer of river pebbles, marking the identity of the terroir and emblematic of the Crozes-Hermitage appellation. My Syrah have been growing here happily for over 50 years. For Le Rouvre, I select plots where the grapes produce deep, perfectly velvety tannins, for a wine with a marked identity and optimal ageing qualities.
This wine is the backbone of the Estate, and is built around the three main identities of the Crozes-Hermitage appellation: La Roche de Glun, Mercurol and Pont de l'Isère. From this spectrum of plots of Syrah, the wine reflects the identity of the vintage, in the true spirit of the Crozes-Hermitage appellation: fruit, brilliance, elegance... what else!